From my experience of living in a successful female led relationship, there are significant benefits to be had for both the woman and the man. However, there are certain steps everyone should take to ensure that the benefits of this type of relationship work for all.
Here is my guide a successful female led relationship (FLR) based on my own experiences.
TYPES OF FEMALE LED RELATIONSHIP
This post contains affiliate links. If you buy something through one of these links you won't pay any more but I get a small commission which helps me to keep on writing.
Before we look at the steps towards an FLR, we need to consider the different types of successful female led relationship that I've observed over the years.
At its most basic level, the woman is the overall lead of the relationship but that's about it. We see this type of FLR everyday, no fetish side, no formal agreement. It's just the woman is the stronger of the two and takes certain decisions. They probably wouldn't even call it an FLR.

At the other extreme, the woman has total control over the man in every aspect of the relationship, including making him dress as a female or remain naked at home. This is closer to our FLR. Notice that I say our, not just mine. More about that in step 1 below.
Click here for more on my opinions of forced feminisation within an FLR.
Any FLR relationship means the woman has the authority, that authority is recognised, and it moves it away from the out-of-date concept that the man is the one who should be seen to be in charge.
Click here for more on developing a female led relationship.
THE 10 STEPS TO A REAL-LIFE FLR
So here are my 10 steps to an FLR based entirely on my personal experience of living in an FLR and observing those friends we've met in the 'scene' who live an FLR.
STEP 1 – YOUR FLR MUST BENEFIT BOTH PARTIES
A real-life FLR is not a male fantasy game. All too often I get emails from a husband asking me how he can persuade his wife to agree to his fantasy. persuade her? What's in it for her I always ask. They have rarely thought about that.
Equally it's not about a woman treating the husband as her personal slave.
For the man, he has to genuinely agree to hand over real power to his wife, for ever, for everything. The wife has to want to have that level of power and decision making and to gain benefit from that power.
The benefit that I get as the woman is that I am loved, adored, cared for, and my needs are put first. That doesn't mean it's just about me, but that Alice puts my happiness first. However, at the same time, Alice's happiness is vital. I don't want to do anything that makes her miserable.
Oh, and all the boring household chores are dealt with.
STEP 2 – THE MAN WILL TAKE ON THE TRADITIONAL HOUSEWIFE ROLE
If you're a man reading this with excitement, be careful what you wish for. In a real FLR, you will be the one who primarily cooks, cleans, irons, washes and does the housework. Maybe staying home with the kids, if they're still young. He may even still work on top of all this. Welcome to the previous world for women. It's your lifestyle now.
Meanwhile, the woman goes to work. Her job is the most important. She has financial control. She determines the financial priorities for the household and makes sure the bills are paid.
STEP 3 – THE MAN DRESSES TO PLEASE THE WOMAN
Once the male takes on the traditional 'housewife' role in a successful female led relationship, the previous male/female norms have to change. Now it's the man who has to look pretty, attractive and sexy for his woman. The traditional housewife role remains, but it is now the man who performs it.
When the female leader returns home after a day in the office, she should expect a clean and tidy home, a meal and a pretty husband waiting expectantly for her.
'Forced' feminisation is not necessarily part of an FLR. In the more basic versions a man will just ensure he looks attractive, but as a male. At the other end of the scale, where Alice and I are, I believe that feminisation and/or male exposure are fundamental.
I personally prefer men to look and act like females. I want my husband to be a girl with a male clitty. It's not just the look, but the female personality and thinking that goes with it. Encouraged feminisation softens the male and changes his character. It removes all the nasty effects of masculinity and replaces it with a gentle feminine character.
So in our FLR, my clothing choice for my husband is female and girly. Take at look at my LadyAlexaFLR Tumblr account to see what I'd really like my man to look like.
Men can't be macho while wearing a pretty pleated mini skirt or naked with a pink ribbon tied around their shaved clitty.
Feminisation and exposure helps in them to accept and understand their place in the relationship. However, take into account step 4.
STEP 4 – DO NOT CHANGE YOUR INTERESTS AND HOBBIES
I sometimes get mails or comments to the effect that I should make Alice do knitting, needlework or read trashy female magazines or novels. Why? She doesn't like those things.
It's not my role as a female leader to make my husband's life miserable in order to satisfy a stereotype of a traditional female role. This is a real-life relationship not some kind of fantasy game.
A husband in an FLR is not a slave but he (or she in our case) is a partner. Not an equal partner, but a partner who has accepted their more submissive role in life. A partner nonetheless.
I enjoy cooking, for example, it helps me to unwind. Besides, I'm a better cook than Alice no matter how hard she tries to please me. So if I want to cook, I will. It doesn't mean I've given in to her it just means I'm enjoying the relationship. The same goes for housework. Sometimes I want to do it my way. Why not?
As for Alice, she likes sport. Why would I stop her seeing that just because it fits a stereotypical male pastime? I want her to enjoy her life, her interests and our FLR, not see it as some kind of prison sentence or for her to be resentful.
STEP 5 – A WOMAN DOESN'T WANT TO HAVE TO MAKE THE DECISIONS 24/7
I love being in charge. Alice says I'm bossy. Surely not? Bossy? Moi? That said, I really don't want a wimpy husband who makes no decisions and asks me what to do or for permission for everything.
I want a husband who knows what she likes and is happy to be autonomous without me having to give instructions every 5 minutes. It would be draining.
So within the loose set of rules we live by (the one that says I'm in ultimately in charge and she is a girl), Alice has freedom. She can choose what food to buy or cook unless I ask for something particular.
She can choose what clothes to wear, as long as it is within the confines of a skirt or a dress. I don't want to be choosing her clothes every morning. She can watch what TV she watches or music she listens to. And so on.
An FLR is not a prison sentence for the husband in an FLR, it's a release of supposed male responsibilities. And the husband should enjoy that freedom, to a limit.
Besides in our case, it's the chance for her to wear pretty clothes.

STEP 6 – DISCIPLINE NEEDS TO BE CONSENSUAL
I do believe in discipline, I believe it provides a regular reminder of the asynchronicity of an FLR and to punish poor behaviour. Alice knows that breaking our agreement of how the FLR works is punishable.
So how does this equate to my belief that an FLR needs to be loving, caring and respectful? Well, we spoke about the need for discipline before it became an important element of our marriage. We agreed on the level and need.
I got buy-in from Alice and acceptance that discipline was necessary for our FLR to function. I didn't just start hitting her whenever she annoyed me. That would be abusive.
Instead, I explained to her why discipline is important in an FLR. And I explained that I would never want really hurt her, just to sting and make the point. I actually don't want to hurt her, even if she liked it (she doesn't.) I have also made it ritualistic. It's not an attack, but a ritual for when I feel the need for discipline.
For more on my views on discipline in an FLR click here.
STEP 7 – DECIDE ON YOUR LEVEL OF FLR FOR THE OUTSIDE WORLD
The lower levels of an FLR are probably acceptable to the outside world. How many times have you heard the expression "she wears the trousers in that marriage."
It's when you go the the other extreme, as we have, that an FLR can maybe become a problem. Especially when you link your FLR with encouraged feminisation.
Social stigmas around the female being totally in charge and a man dressing as a girl will probably cause problems at work, in daily life and with friends and family.
None of our friends in the FLR / Femdom scene have come out. All, including us, disguise it. This can be extremely frustrating, but how you present to the world needs to be addressed if you are to live an FLR.
I think a hidden FLR / enforced feminisation is still an extremely rewarding relationship lifestyle. It's better than no FLR at all anyway.
I would probably not worry too much; I believe that some of us need to blaze a trail. Alice is not a trailblazer so we keep things under wraps. This leads us into step 8
STEP 8 – RESPECT EACH OTHER'S BOUNDARIES
As I've already written, an FLR is not about the man being a slave in real life. You are in a marriage or permanent relationship 24/7, not just playing at weekends.
So as a couple, you need to respect the boundaries of each other or it won't work. In our FLR, that mostly means I need to respect Alice's boundaries as I don't have too many.
When I push the next boundary, I do it carefully, gradually and with her agreement. If it's uncomfortable, then we don't do it or I row back. I usually get there in the end but it takes time.
STEP 9 – DON'T EXPECT AN FLR TO BE PERFECT
So you have agreed to live an FLR, the husband is in a pretty skirt and you spank him to maintain discipline. He cooks and cleans the home. All is perfect and the sun is always shining. Right. In your dreams.
Transferring power to the woman has an amazing effect in reducing tensions and arguments. Note, I said reduce not eliminate. Expect disagreements and some bumps in the road as in any relationship.
The key is that there are far fewer disagreements in a FLR and celebrate that. And there's always the making up. The husband will need a spanking after for misbehaving, won't he. Or is that she?
STEP 10 – PLAY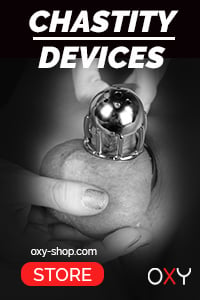 It's not all work and normality of course. An FLR can be an immensely erotic and sensual relationship; there's a tension that's exciting.
Let's be honest, I get off on the power of leading an FLR and feminising and humiliating my husband. Alice gets off on being told what to do, being turned into a girl and being humiliated. Never ever forget the fun side and take time out to play.
Some times we're at home, maybe watching TV, maybe reading. It's a normal everyday scene. Then I look up at Alice and see her there in a short dress, sheer stockings and a bit of lipstick. Even after all this time with her as my girly, the realisation of what we have can surprise me.
I then ask her to make me a tea or a coffee and I see her shimmy to the kitchen. Something so innocent can be so exciting.
Meeting others in the FLR/femdom scene is also fun and opens up new experiences and new friends with similar tastes.
We often find time to play between ourselves. Although Alice dresses like a typical girl in everyday clothing (albeit in short skirts), sometimes I like her to dress a bit more sissy, a pink tutu maybe, a schoolgirl look and so on. An FLR adds a lot of spice to your relationship.
Never forget to have some saucy fun with your FLR.
A SUCCESSFUL FEMALE LED RELATIONSHIP IS ABOUT BALANCE
No matter what type of FLR relationship you're in, you need to make sure you have some balance and to respect each other. It's not all about the woman being a dominatrix 24/7 or the man being a submissive wimp.
Alice is no wimp and that's what I enjoy; being in charge of someone with spirit. A successful Female Led Relationship would soon lose its fun and become unsuccessful if your husband was always a weak wet sissy. I like a bit of frisson, making her do something she's not entirely comfortable with.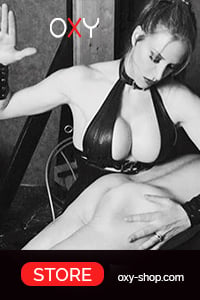 For men, your wife is not there to play out your fantasies. Respect her desires and needs. She will probably not want to be the leather-bound dominatrix but just someone who enjoys making the choices and being respected.
For women, never get too bossy and demanding. Ensure your husband buys into what you want to do. Try to spot the difference between his reluctance where it's fine to push further, and his boundaries.
An FLR is a type of relationship. It's not the only thing in the world, you have your other interests too, whether that's sport, reading, socialisation, cinema, whatever. All these things should fit within your FLR, not be squashed by it.
And never forget. Make time to play.
Please help me to keep this site going by sending me a donation.
Click on the DONATE button (I do not receive your personal information)
Or you can send me an Amazon.co.uk eGift Card for any amount to ladyalexa@mail.com